Welcome to the Reach Printing Services blog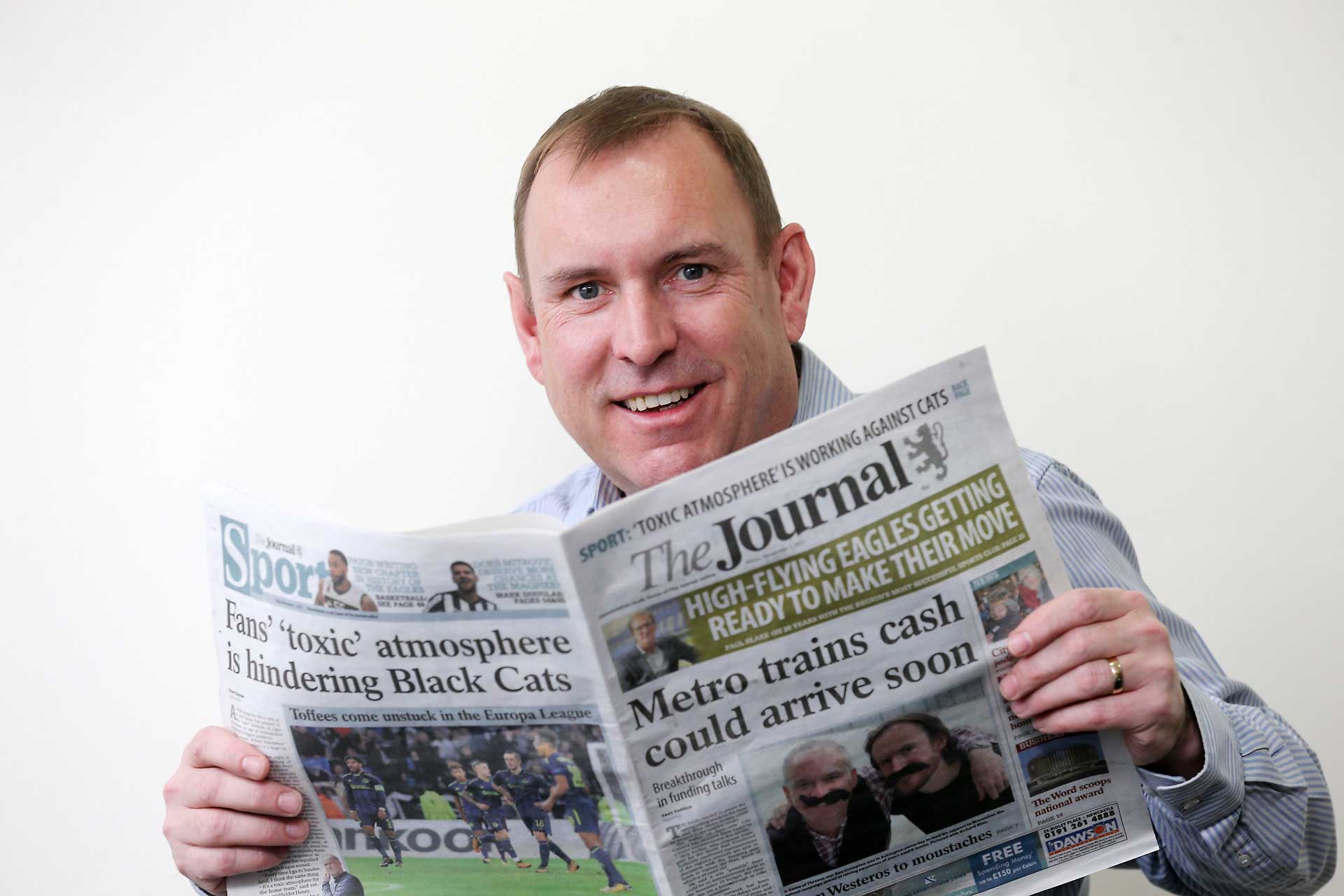 My name is Michael Brown and I am Commercial Director for Reach Printing Services, previously Trinity Mirror Printing. We changed our name on 8th May 2018. We didn't just pluck our name out of a hat, it's who we are. It's what we do. We reach millions of readers up and down the country, and work with hundreds of contract print customers to ensure their print products reach their communities and target markets.
Reach plc is the largest British newspaper, magazine and digital publisher in the UK. We are also leading the contract print market with our network of print sites. It's in our blood, so we excel at what we do – and not just for our own publications.
We offer print and distribution services to a number of businesses, including independent publishers, brands, retailers, councils, agencies, universities – just about anyone who requires print.
As well as being one of the largest publishers in the UK, we also own one of the largest networks of print sites catering for small, niche and hyper-local publications, where we print from as little as 1,000 copies, to global brands and retailers printing millions of copies of marketing and communications print – and everything in between.
This blog is about the print industry, the sectors we work with and how print relates to them. It's about the power of print, expelling myths, and promoting the work of suppliers, clients and charities within the industry. It's about sharing news, events and opinions, and hopefully creating discussions.
We hear so much about 'print is on its way out', 'save the environment', 'digital v print'. We are not here to ignore the importance of digital or the role it has, but to remind people that print still has a very important place – for our publishing clients where, for example, newspapers may not be performing as strongly as they historically have, but what they do still offer is reach and consumer trust that advertisers cannot downplay or ignore.
And also for other sectors, such as brands, retailers and agencies considering print or digital for their next marketing campaign – both should be included. Print has impact. It's memorable, it's tactile and it's trusted.
As well as this, there are many misconceptions about the environmental impact of print and paper. Paper is a natural and renewable material. There are a number of schemes in place to ensure sustainability, such as PEFC and FSC. Without new fibres from new trees, the recycling process cannot be maintained, as fibres degrade after several uses. We therefore need fresh fibres from sustainable sources to continue the process. There is much in the news about the use of plastics, and this is educating the consumer on the importance of sustainable products and recycling.
In November last year, I attended the 190th Printing Charity Annual Luncheon at the Stationers' Hall, where The Rt Hon. the Baroness Dean of Thornton-le-Fylde, who sadly passed away in March, was speaker, and said: "The printing industry is a key economic contributor to the UK. It employs around 116,000 people in 8,400 companies and, with a £13.8 billion turnover, it is the world's fifth largest producer of printed products, with a positive trade balance of £775 million last year."
Brenda Dean, as she was known, was aged just 16 when she began working at the Printing, Bookbinding & Paperworkers Union. She rose through the trade union ranks and became general secretary of SOGAT – the first woman to hold that position. Her autobiography, Hot Mettle, detailed her experiences as a woman in a man's world, and she continued to support the industry, encouraging young people in, and said: "Print is not moving into its twilight, as some would have you believe." This is very true.
Yes, we have had to adapt to changing needs, but our print business is strong, both for our internal products and our contract work.
Our business development team has grown over the last three years to enable new sales and account management to be managed efficiently. It shows that print is strong. It's not dying; it's adapting to a changing world.
We hope that you enjoy our blog. You can sign-up to our newsletter or follow us on Twitter and LinkedIn.
We would love to receive your feedback, thoughts and opinions. Please also share with us industry events, awards and news, so that we can include them in our events calendar or discuss in our blog. Simply email these to [email protected].