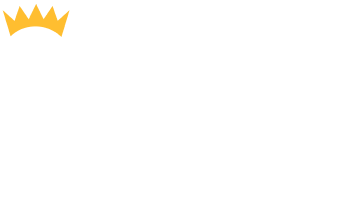 Welcome to our Inside the Industry section – where we don't just tell you how working with RPS can benefit you, but we discuss print as a whole: its effectiveness; its sustainability and its environmental impact. This is where we share facts, research and case studies to remind you that Print is Charming. Print causes people to sit up, take notice and think, because it is alluring and difficult to forget. When you hold print in your hand, you're holding something that is dependable, trusted and well loved. Research shows that the brain works differently when we engage with print. Whether used alone or as part of a multi-channel approach, you'll find Print's Charming.
There are more ways to advertise your business than ever before, but Don't forget – print's charming!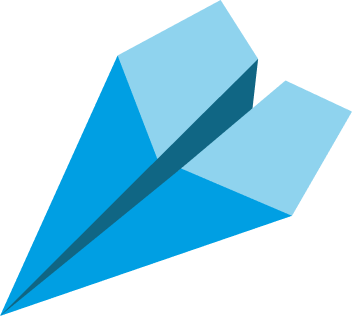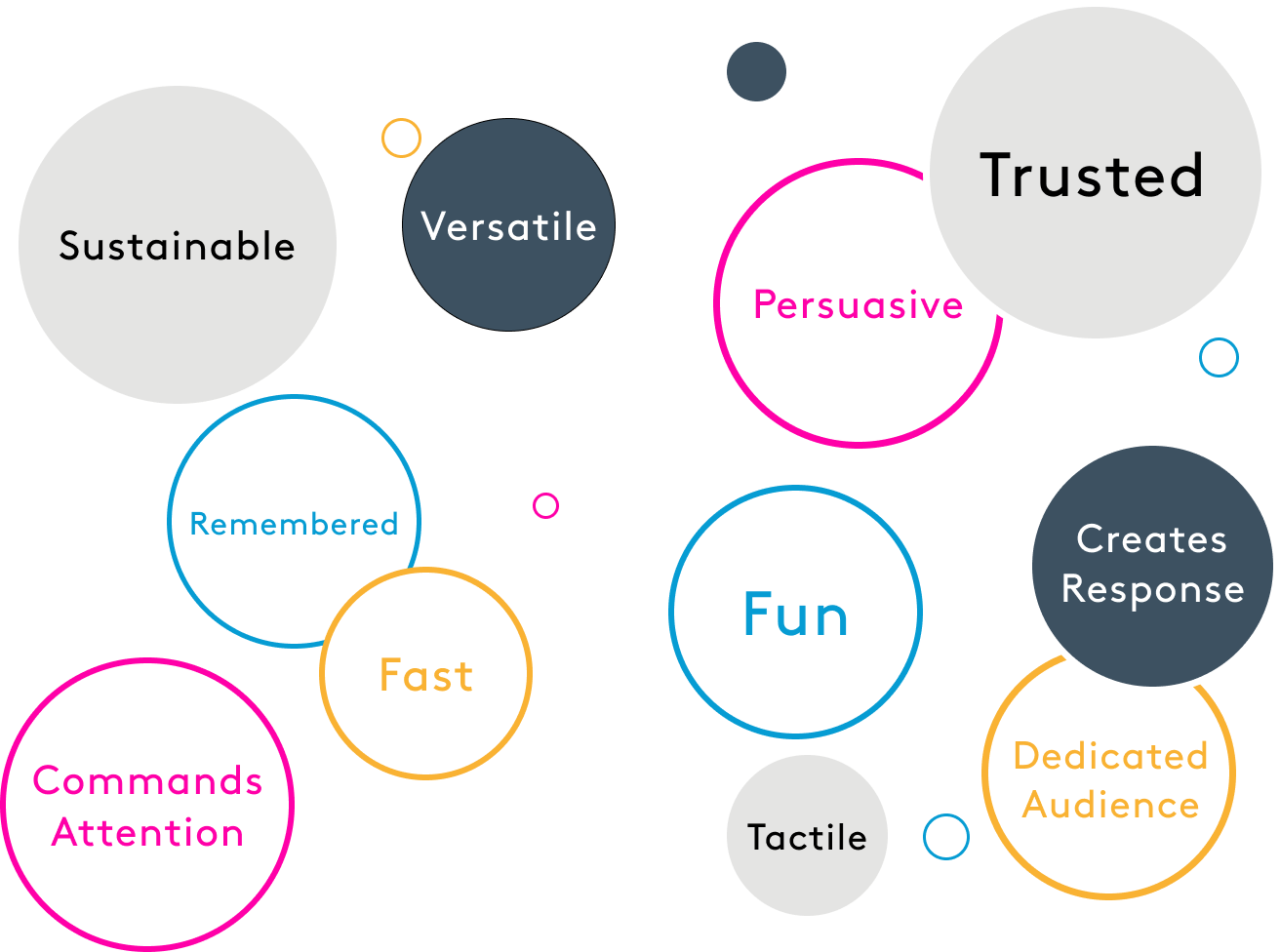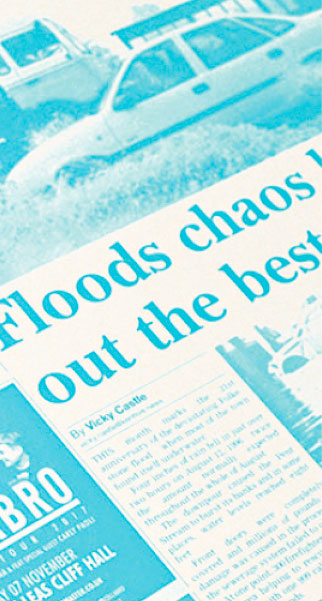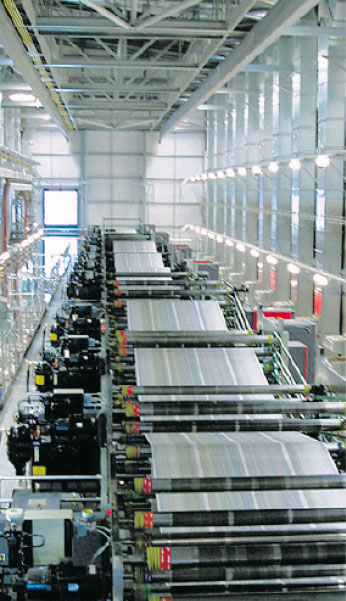 When people view print, they may:
Save it for later
Tell other people
Pass it on
Visit a website
Read reviews
Make a purchase
Make a donation
Plan a large purchase
Use a voucher or a code
Visit a shop, attraction, place or restaurant
Order a catalogue or brochure
Student newspapers are run by students, for students – and they have a longstanding tradition of being the place to go for information, opinion, recommendations, administrative news and anything else that students might need to know about university or local life.
They are also known for covering hard-hitting topics, whether that is holding senior leadership to account, covering disputes about accommodation or highlighting issues with representation, often empowering the student body to take collective action to influence change.
Many award-winning journalists started out their careers as keen student journalists, and for those looking to learn more about student culture as they set out on their university journey, student newspapers are a great place to start – providing high-quality original content unlike anything else.
Like many print publications, student newspapers have adapted their offering to remain relevant in the digital landscape. Students continue to innovate ensuring that printed and digital student newspapers maintain their longevity far into the future.
Reach Printing is proud to support the mission to keep university publications firmly on the news stand. We print some of the most prestigious student newspapers in the UK, including those for Newcastle University, King's College London, Oxford University and Durham University – the latter of which is one of Britain's oldest student publications, founded in 1948.
So, why are student newspapers so important?
They give students a voice.
In a world dominated by the many opinions and stories online, it can often feel like certain voices go unheard, especially for students. University newspapers allow for a student voice, offering the chance for expression and discussion on pressing social issues and student life.
University can be an isolating and scary time for some, particularly in the face of change. By empowering students through the university newspaper, they are able to communicate with their peers and provide an outlet for the student body to listen and engage with, reducing feelings of alienation.
They help to keep students safe.
Whilst university culture is often consumed by a lifestyle of studying and socialising, there is also a negative side to student life. Through the student newspaper, individuals become inspired to confront issues, whether that is mental health, crime or anything else and when enough people start to mention a problem, this encourages change within a student body.
Highlighting these types of stories in the university newspaper identifies regular issues and is more likely to have a greater impact on the reader, as one thing they share in common with the writer is the student experience.
They inspire careers.
Writing for the student newspaper is a stepping stone to a career. It teaches students similar values that are held within the workplace, such as working to a deadline, and provides students with the opportunity to try out various roles and duties in newspaper publication. These could include copywriting, photography and conducting research. Through student newspapers, young individuals are able to learn the skills that are required later on in life in a working environment.
Many successful journalists started out their careers at student newspapers.
They generate revenue.
Student newspapers are a fantastic way to generate funding. Forming connections within the local community and reaching out to businesses makes university papers a great platform to sell unique advertising space. Adverts presented in the student newspaper are likely to be better received, as readers know it has come from fellow students and ads can be easily customised to specifically target the university audience.
—
In short, university newspapers are vital not only to the team that produces them, but to the entire student body. Reach Printing will continue to support the publication of a diverse range of exciting student newspapers and journalism – and if you have a newspaper you'd like to get off the ground, get in touch today.
From all of the team at Reach Printing: Congratulations to everyone who has recently received their results – and Good Luck to all students waiting to receive results in the coming weeks.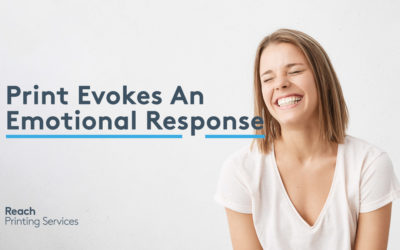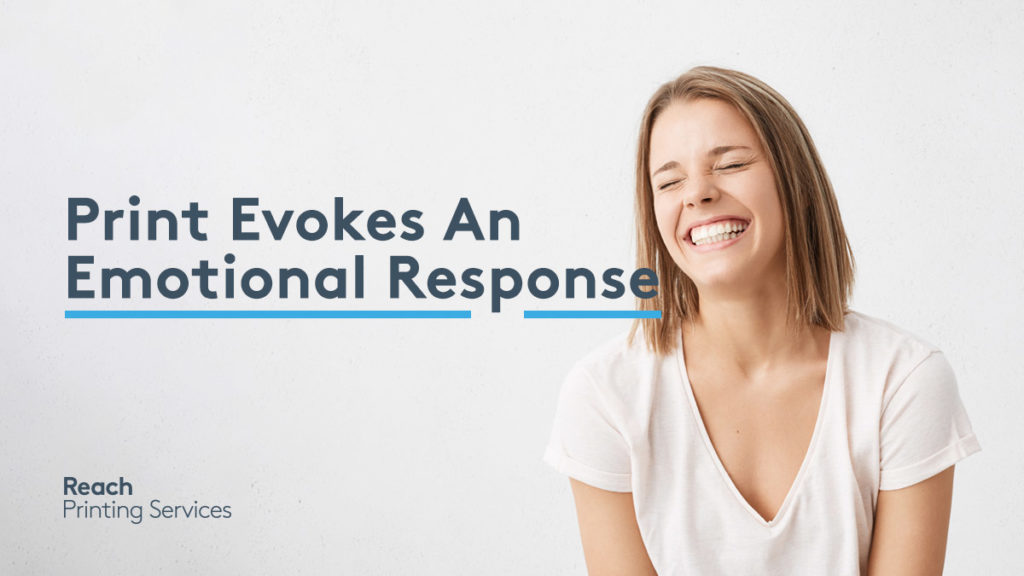 At a time when digital communication is second nature, why is the world suddenly so caught up in the world of print?
A survey conducted by Phil Riebel, the president of Two Sides North America, concluded that:
In our previous blog, we discussed some of the benefits of print advertising, including brand recall, consumer trust and increased engagement. Another, less discussed area, where printed products come into their own is their ability to evoke an emotional response.
Print & Nostalgia
All of us can remember a certain book from our childhood. If you think about yours now, you can probably picture the cover perfectly in your mind. You can remember the weight of the book, the size of the font, the colours of the images, and perhaps even the scent. Perhaps you even remember the excitement of receiving the book and adding it to your collection.
Printed products have a special place in many people's hearts. They can be strong triggers of nostalgia, evoking moments of security and safety which is perhaps why 82% of consumers report trusting printed advertising for purchasing decisions.
Tactile Print
Readers report spending over 20 minutes on average reading publications, with many reporting the physical object of a magazine or a newspaper as being a big draw.
In fact, holding a printed product in your hand and experiencing the textures of different papers is an emotional process that circumvents the thinking part of our brain entirely. Textures we feel stimulate nerves in our fingers and hands which directly communicate with our central nervous system, creating a soothing sensation. Scientists are still investigating the causes for this interesting physical reaction, but it's safe to say that the tactile benefits of the printed product are evident.
Print & Relaxation
Many people find pleasure in curling up with something to read, in a kind of mentally active relaxation that is hard to replicate with other mediums. Reading fully engages the mind and any activity that possesses meditative qualities in which the brain is fully focused on a single task is proven to reduce stress and enhance relaxation.
A study conducted by neuroscientists at the University of Sussex*, found that individuals who had read for merely six minutes exhibited slower heart rates, less muscle tension, and reduced stress levels. As the world becomes more digital, print has become a valid escape from screens and, certainly, a calm, relaxed audience is a more receptive audience.
From Emotion to Action
The emotional response to printed products makes them both experiential and enjoyable, but the benefits don't stop there. Strong emotional responses often encourage further action. When people view print, they may:
Save it for later
Tell other people
Pass it on
Visit a website
Read reviews
Make a purchase
Make a donation
Plan a large purchase
Use a voucher or a code
Visit a shop, attraction, place or restaurant
Order a catalogue or brochure
So, which emotional responses come up for you when you read a printed product? The long bank holiday weekend coming up might be the perfect moment to dedicate some time to the pleasure of reading!
*Lewis, D. (2009), Galaxy Stress Research. Mindlab International, Sussex University, UK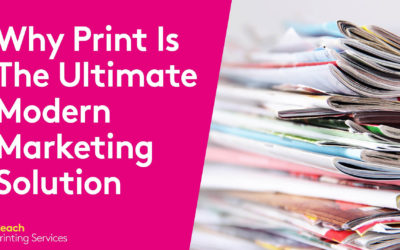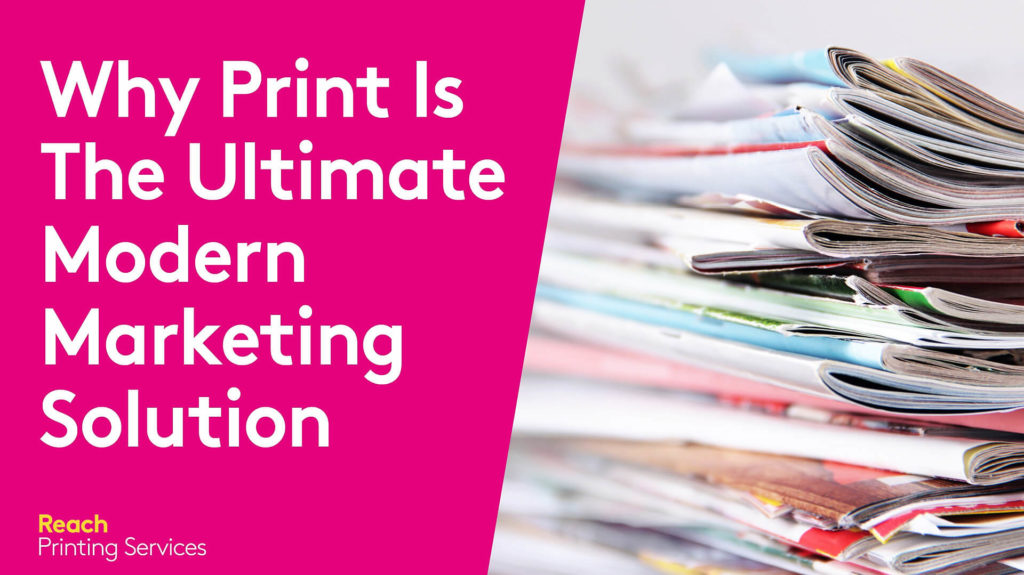 Despite the dip in 2020, digital advertising spend is booming once more with projections total worldwide spend of up to half a billion dollars by 2024. However, businesses have also shown they're not ready to relinquish print. So, what does the road ahead look like? We decided to take a closer look!
In 2022, the benefits of digital advertising are clear:
Digital ads allow market segmentation and demographic targeting with minute precision 
With an effective strategy, advertisers can keep costs low and return on investment (ROI) high. 
The ease of managing and adjusting campaigns means marketers can hone their messaging in near real-time
And we have more data analytics, measurements, and insights to be drawn than ever before.
However, if you look at the metrics it becomes clear that print ads are still holding their own in the contemporary market mix. In their Global Print2025 report, Quocirca surveyed hundreds of businesses across the US, France, Germany, The Netherlands and the UK, and found that 64% of businesses expect print will still be important for the foreseeable future, and with good reason:
Newsworks' 2020 report demonstrates that advertising in print drives higher levels of brand recall vs digital – at 77% compared to 46%. 
According to a 2017 Burstein report, 82% of consumers trust print ads the most when making a purchase decision 
Print readers usually spend 20 minutes or more with their publication in hand
Nearly 80% of consumers act on direct printed mail advertisements
Print and direct mail marketing bring a 9% customer response rate.
It's clear that digital marketing is here to stay but new mediums don't always mean wholesale change. In 2020, there was a surge in the growth of print book sales and a decline in eBooks. Vinyl stores are on the rise, and direct mail is getting a new time to shine as a result of overflowing email inboxes!
So, what's the right way to use print and digital together in 2022? 
Can advertisers have their cake and eat it too? 
The answer is an emphatic YES!
Print & Digital Join Forces: Welcome to the Omnichannel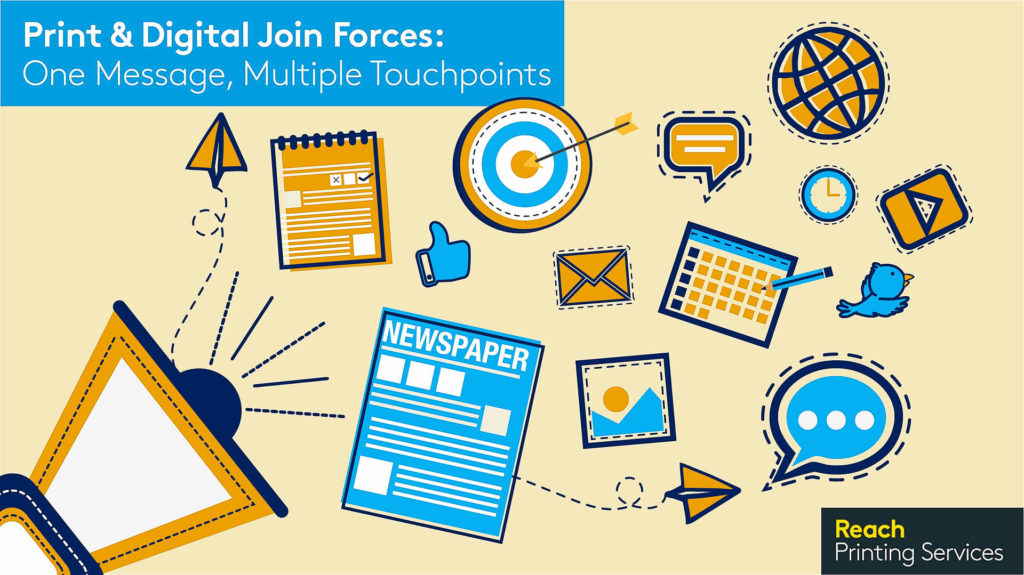 The recent shift in the retail world demonstrates a solid blueprint for the future of digital and print advertising. Rather than viewing e-commerce and brick-and-mortar stores as siloed channels in a multi-channel strategy, businesses are favouring a seamless, convenient omnichannel approach with consumers at its heart.
Newsworks 2020 report noted the effectiveness of integrating print and digital:
Consumers who see print ads go on visit the advertiser's website—up 27% in 2020 from 12% in 2009
Purchase intent of consumers who notice print ads increased to 22% in 2020 from 7% in 2009
So, what are the best practices and strategies for coherently combining print and digital advertising? Here are a few top tips:
One message, multiple touchpoints
A single video ad or flyer might pique your prospective customers' interest but converting brand awareness into intent or action requires your message to be received multiple times. The contemporary customer journey is extremely complex and diverse, spanning offline and online phases, and in order to capture and hold attention, brands need to expand their tactics to hit as many touchpoints as possible.
An omnichannel print-digital campaign allows your campaign to be omnipresent! Through the use of multiple touchpoints across different mediums, your messaging can be regularly reinforced. Not only will this boost the effectiveness of your marketing campaign, taking a horizontal omnichannel approach is likely to reduce ad spend.
The key is to ensure that the primary message stays consistent through all channels employed. By using the same language and design elements across print and digital campaigns, advertisers can ensure they are recognisable and ever-present.
Work each medium to connect your campaigns
While campaigns should be designed to function in multiple channels, advertisers should keep the clear strengths of each medium in mind.
Print is better at holding attention, creating a lasting impression and giving credibility
Digital is instantaneous and interactive, combining audio and visual mediums and often allowing more detailed information to be shared
Thanks to the proliferation of smartphones and the surge in QR code use, linking print and digital campaigns has never been easier! A simple QR link on a print campaign can have multiple roles, including:
Scan-to-buy print ads for one-click convenience
Links to digital coupons to use in-store or online
Allowing your customers to download full catalogues of products from a single product flyer
Plus, QR codes that link to unique landing pages can be used to track the ROI of print marketing campaigns, allowing a clear view of just how well they're performing.
So What Does "Good" Look Like
Here are just a few examples of creative print-digital campaigns that take the omnichannel approach to the next level!
Reporters Without Borders – QR Codes


Freedom of the press has never been more important, but there are plenty of places around the world where this right is not protected. Reporters Without Borders created this incredible interactive print ad to draw attention to the issue, focusing on controversial leaders.
By scanning a QR code at the bottom of the ad, readers were taken to a video to learn more about this pressing issue!

NIVEA – Phone Charging Print Ad

Aside from forgetting your swimsuit, getting sunburnt and running out of battery are the two biggest concerns of a day at a beach. Nivea had a spark of inspiration and solved both issues with their phone charging print ad! Featuring a solar panel right in the magazine, readers were able to plugin and stay charged!

Lexus – iPad activated ad

Lexus transmitted their strong brand identity as a technology innovator by using tablets to enhance their magazine ads. When an iPad was placed underneath the page, readers were treated to a moving light show that makes this print ad really jump off the page!
Feeling Inspired?
At Reach, the possibilities are endless! Get in touch with our team today to start exploring how you can use print to enhance your marketing materials with an omnichannel approach!
Further information can be found at…