It was exciting times for Reach journalists this November 2021 to have the world's leaders all on home turf, and ready to make newsworthy commitments at Glasgow for COP26.
The newspapers that we print here at Reach Printing Services (including many at our Glasgow print site!) each covered the stories in their own unique ways and our teams set to work engaging readers with powerful headlines and photographs.
The Mirror's overall approach to covering COP26 was to encourage readers to take action on climate change, by explaining how it directly impacts them and where they live, and what they can do about it. All our Scottish titles including The Sunday Mail ramped up their coverage of environmental issues leading up to the event, and as the hometown paper for Glasgow, The Daily Record also had its full team of journalists and photographers on the ground.
So here's our round up of some of the most memorable COP26 newspaper front pages: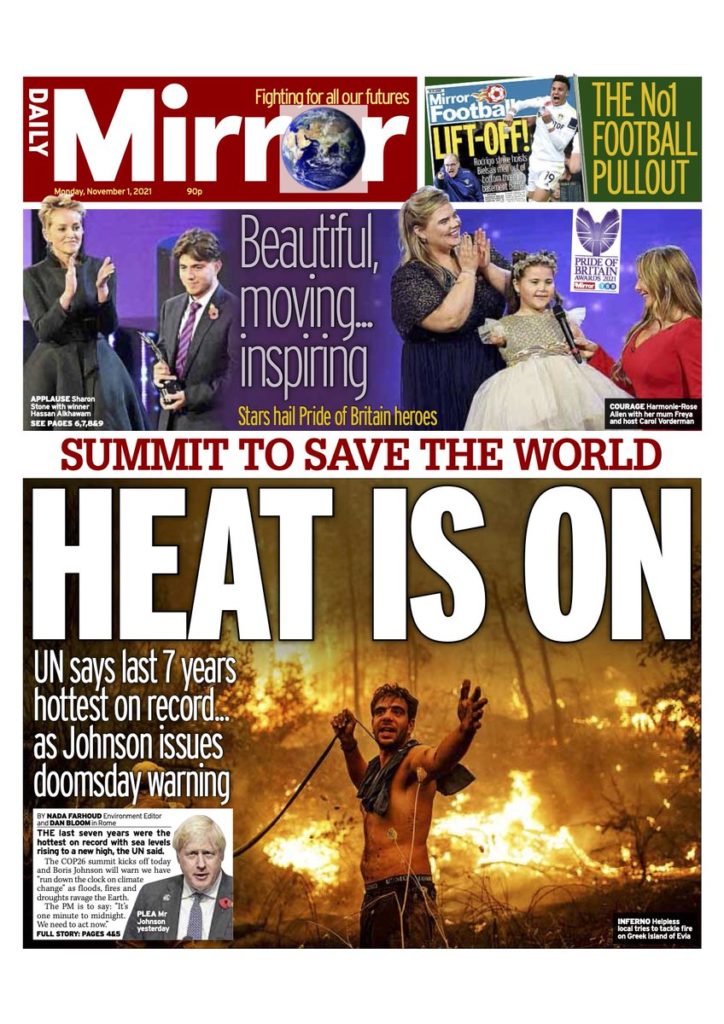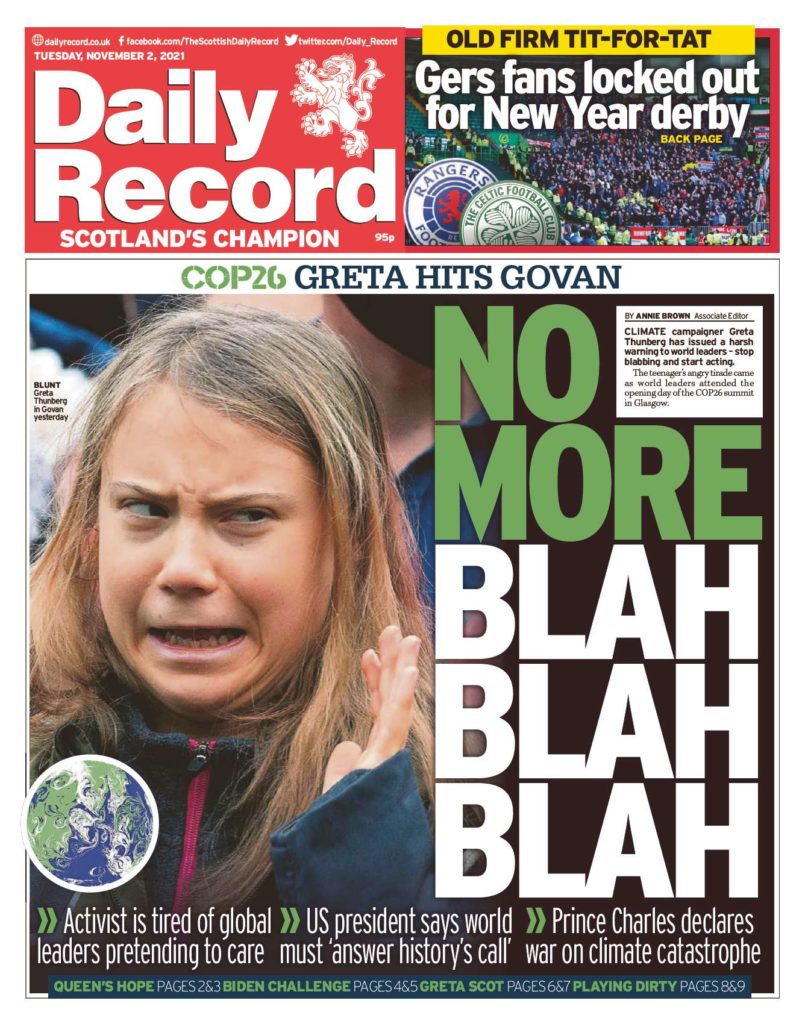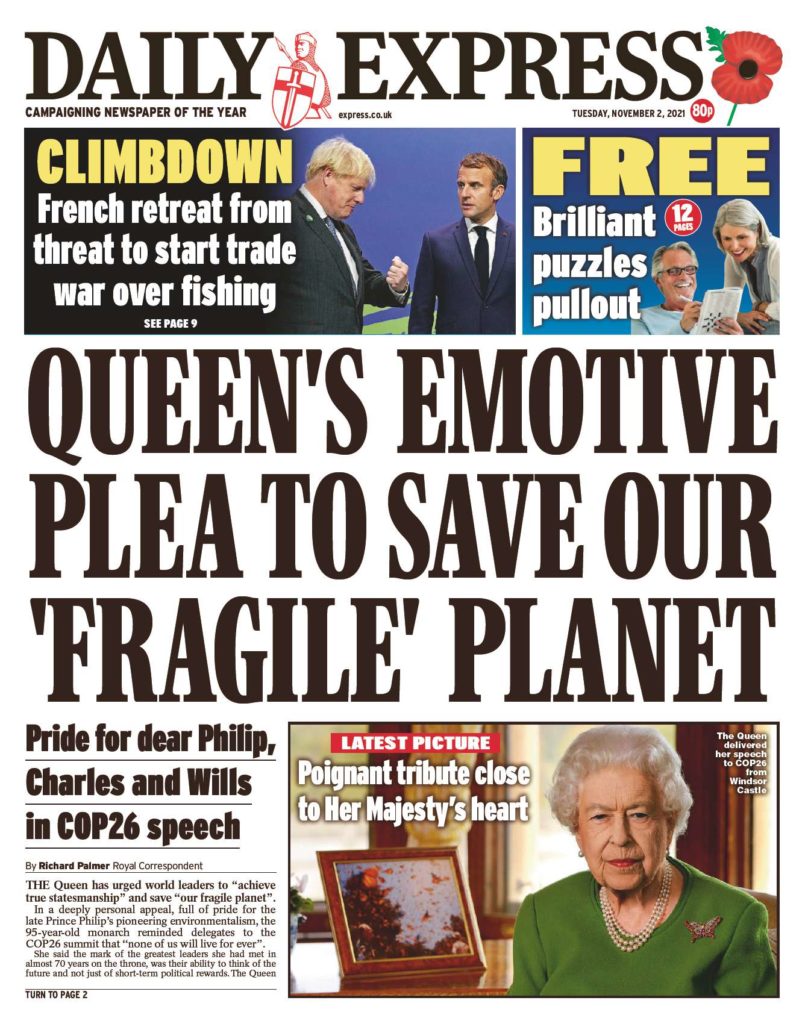 The Express focused heavily on the COP26 event, following praise from Downing Street and COP26 President Alok Sharma for its Green Britain partnership with Ecotricity. The Express analysed everything as it happened at COP26, live from Glasgow, and there was dedicated content online and in print from our award winning Environment Editor John Ingham who spoke to leading environmentalists, scientists, campaigners as well as all key decision makers. "We broke the information down making it relatable for our readers to understand the real life implications of the commitments made at COP26." said Express Editor-in-Chief Gary Jones.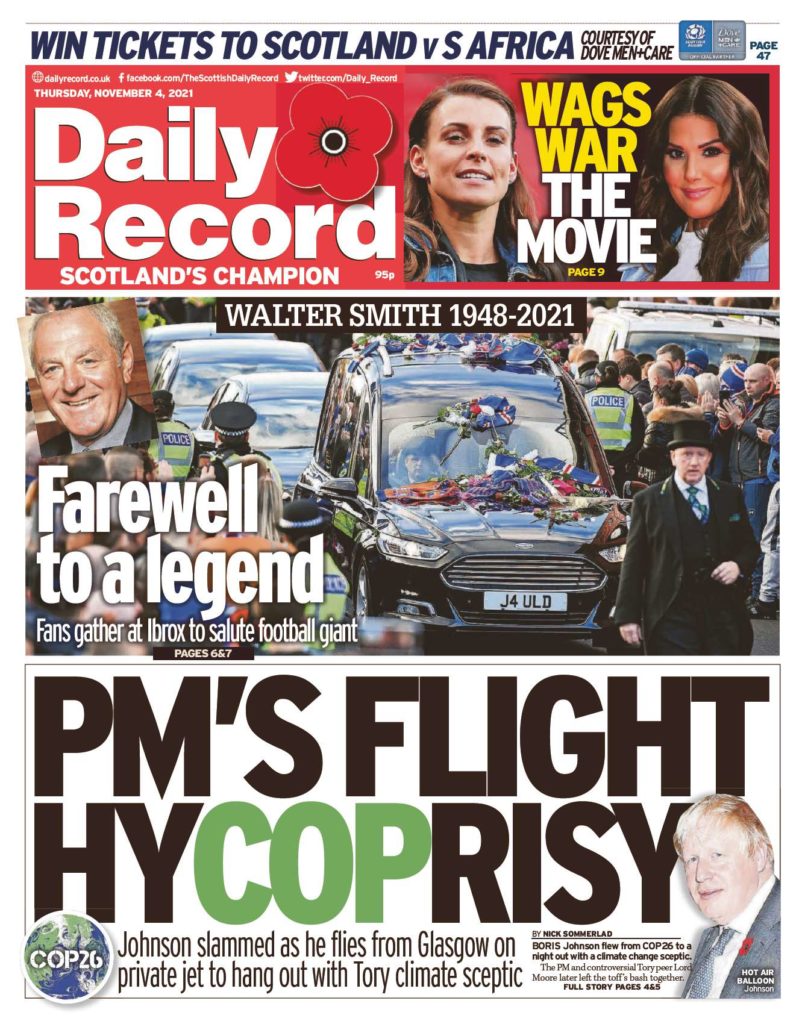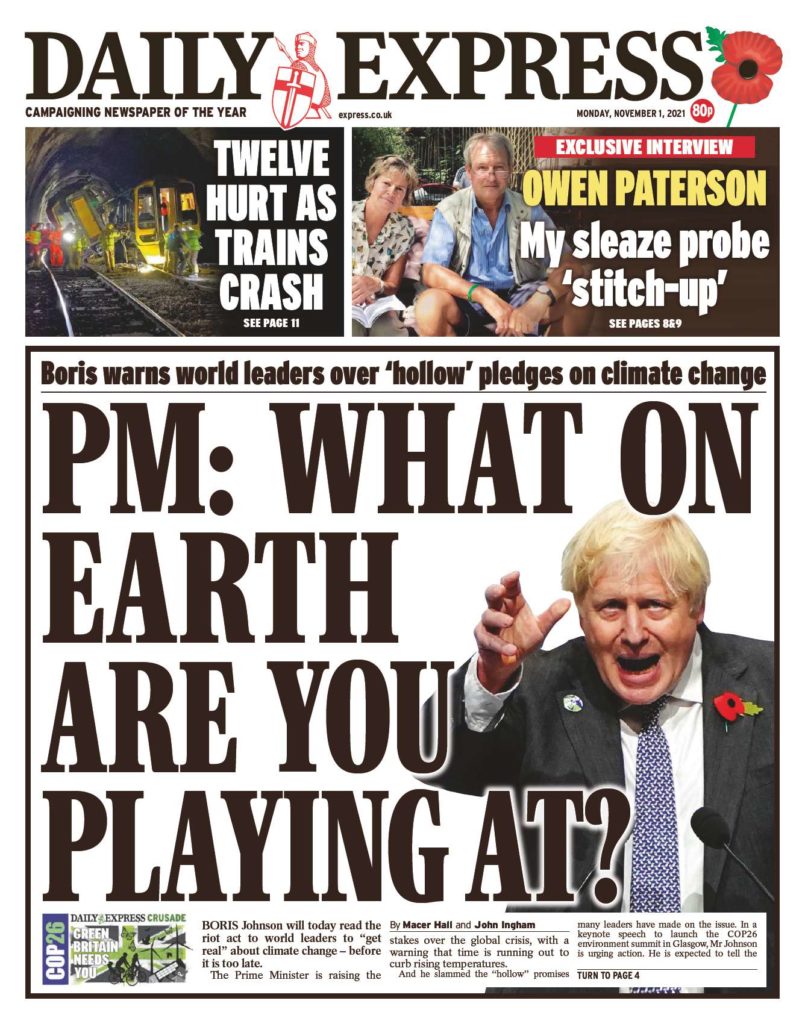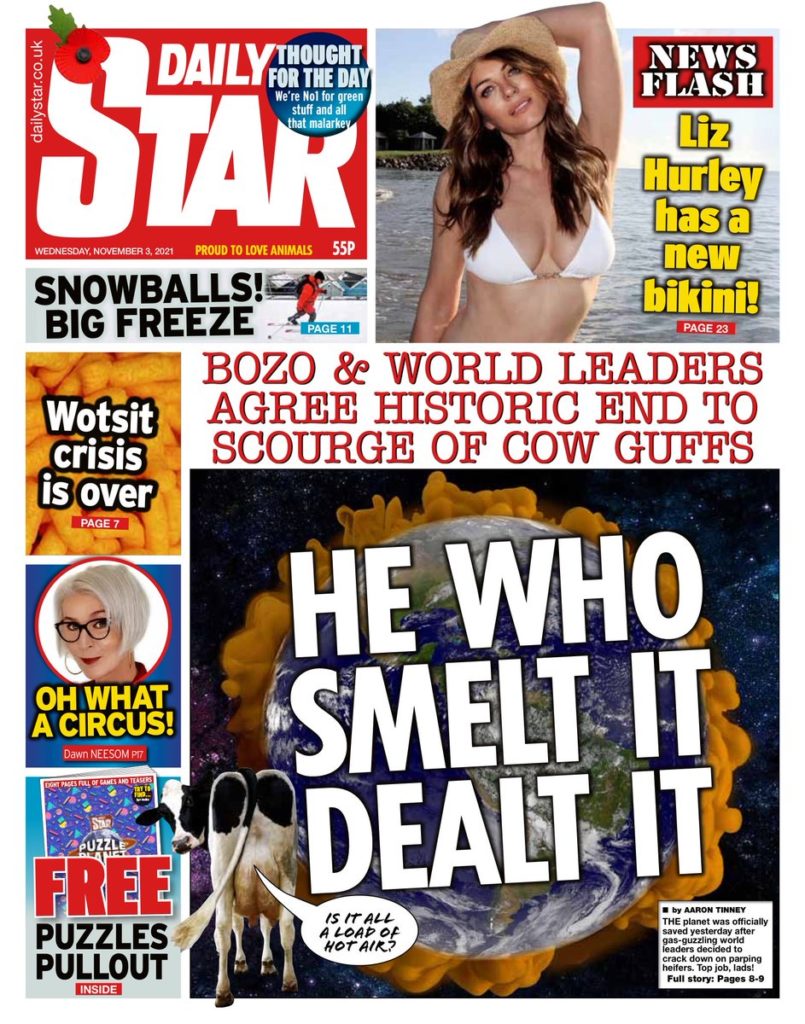 We also print a highly successful newspaper for children – First News – whose team took a group of kids from all corners of the UK to Downing Street on 25th October, for a kids' climate conference with Boris Johnson and Tanya Steele, the head of environmental charity WWF. Fantastic to put them on the spot!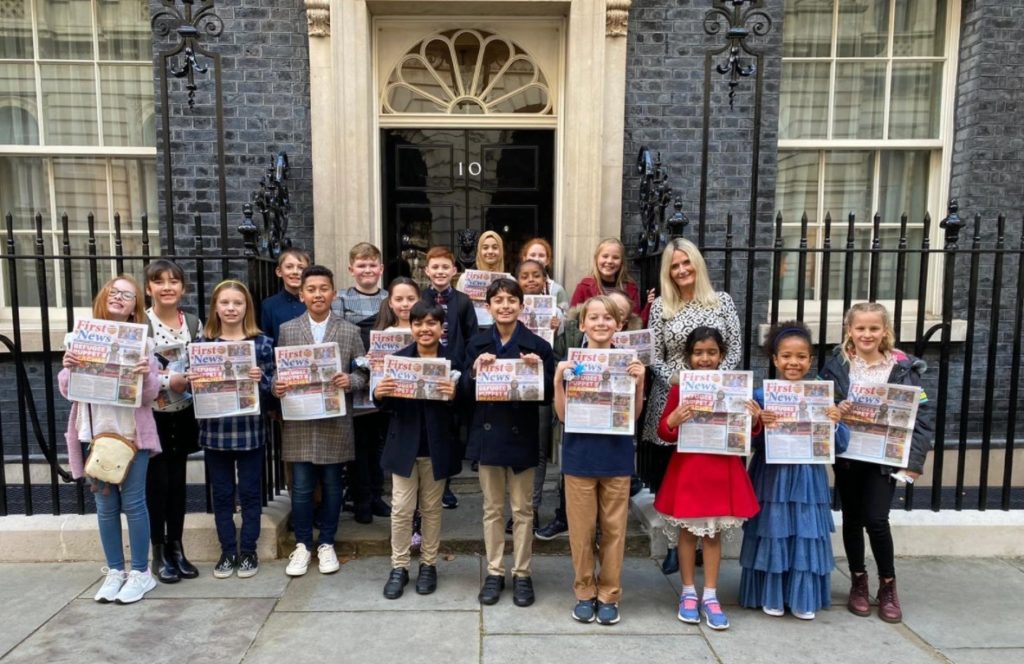 Are our own newspaper printing processes eco-friendly?
They certainly are! For example, at our Saltire print site in Glasgow, we hold the ISO 14001:2015 Environmental Management certification, as well as both the PEFC and FSC Chain of Custody certification.
The ISO 14001:2015 is awarded to organisations who 'manage their environmental responsibilities in a systematic manner that contributes to the environmental pillar of sustainability'
The Programme of Endorsement of Forest Certification (PEFC) is a global non-profit organisation committed to the certification of forests to credible, independently verified standards of responsible forest management, with a focus on conserving the natural habitats of plants and animals, and respecting the rights of forestry workers and local communities.

PEFC operates this robust chain of custody scheme to track wood and wood fibre through every step of the supply chain, from the forest to the end user.
Forest Stewardship Council (FSC) chain of custody certification verifies that FSC-certified material has been identified and separated from non-certified and non-controlled material as it makes its way along the supply chain, from the forest to the market.
Read more COP26 news coverage
Follow the Mirror's coverage of COP26 here
Follow the Daily Record's coverage of COP26 here
Follow the Express's coverage of COP26 here
See the new Twitter account, Mirror Earth, focusing exclusively on environmental content and COP26 news, which has attracted over 6000 followers.