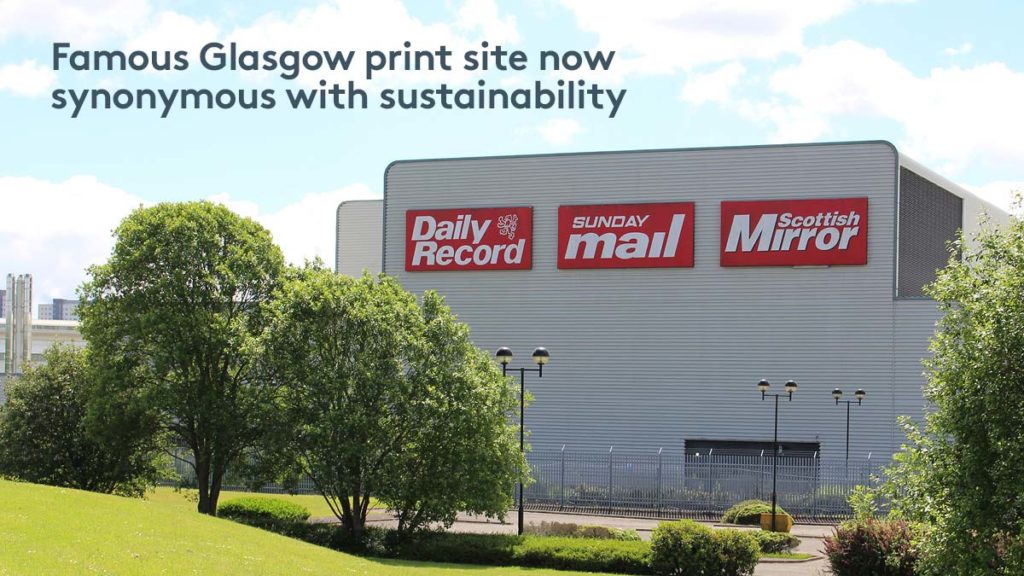 "Picking up a newspaper in the newsagents is easy, but knowing how that paper is sourced and produced from tree to print is how we earn your trust" , says Reach Scotland Regionals Publishing Editor George Johnston.
"We are a trusted news brand and the trust of our audience is something we take very seriously in our business."
At Reach we are committed to reducing our carbon footprint and climate impact, making practical changes to ensure that our activities do not damage the environment as well as encouraging readers and those in power to support climate-friendly initiatives through our editorial coverage. 
Reach Scotland Regionals publishes 17 newspapers and these are printed at our Saltire print site in Glasgow. Opened in 1994, the purpose-built print centre was established on environmentally reclaimed land of a former landfill site. By the way, it was officially opened by none other than Tony Blair to mark the centenary celebrations of the Daily Record! Here we hold both the PEFC and FSC Chain of Custody certification and we continue to retain ISO 14001:2015 Environmental Management certification.
But what do these mean?
The Programme of Endorsement of Forest Certification (PEFC) is a global non-profit organisation committed to the certification of forests to credible, independently verified standards of responsible forest management, with a focus on conserving the natural habitats of plants and animals, and respecting the rights of forestry workers and local communities.

PEFC operates this robust chain of custody scheme to track wood and wood fibre through every step of the supply chain, from the forest to the end user.

Forest Stewardship Council (FSC) chain of custody certification verifies that FSC-certified material has been identified and separated from non-certified and non-controlled material as it makes its way along the supply chain, from the forest to the market.

The ISO 14001:2015 is awarded to organisations who 'manage their environmental responsibilities in a systematic manner that contributes to the environmental pillar of sustainability'.
At Reach Printing Services, our environmental policies cover:
Paper sourcing
Energy consumption
Volatile organic compound (VOC) emissions
Waste management and recycling
Distribution
It would be disingenuous of us at Reach to be reporting on topics such as global warming, carbon footprint, recycling, plastics, pollution and waste without answering the case as to how we, as a business, are demonstrably eco-friendly.
We feel strongly that we have an editorial responsibility too – hundreds of thousands of people across the regions of Scotland still rely on their local paper for news and information – and we are absolutely going to use that to tell the truth about the environmental issues affecting our future.
There is so much coverage, data and stats on climate change being reported but also so much misinformation and many myths. We can assure you being a reader of a Reach newspaper does not in any way contribute to deforestation.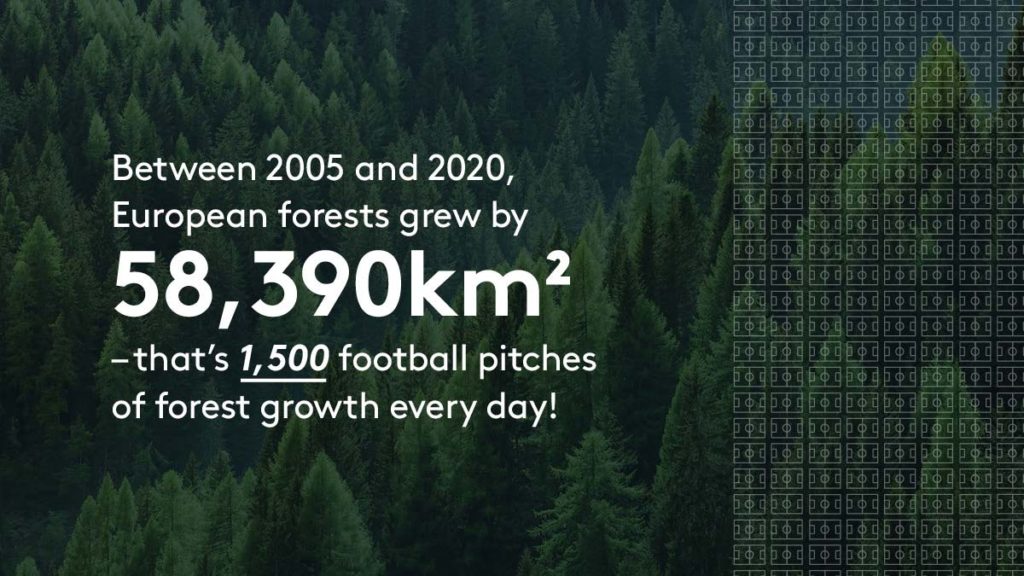 New study on consumer perceptions towards paper and print
Two Sides' latest 2021 study 'Paper's Place in a Post-Pandemic World' showed that, whilst paper retains its place as a vital communication and packaging materials, there remain misconceptions about the environmental impact of the paper industry.
The global study of 8,800 consumers found that consumers still believe forests are decreasing in size, with 59% of UK consumers believing that European forests are shrinking.
In reality, between 2005 and 2020, European forests grew by an impressive 58,390km2 – an area equivalent to 1,500 football pitches of forest growth every day!
Statistics like this one should reassure readers of printed products.
"We know the environment is very much front of mind these days — from schools to businesses – everyone accepts how important an issue it is. To be able to offer our readers industry-leading environmental stamps is just another fantastic acknowledgment that shows our newspaper titles do care about the issues that are important."
Reach Scotland Regionals Publishing Editor George Johnston.
---
Our Reach printing site in Glasgow is here:
110 Fifty Pitches Place, Cardonald Park, Glasgow, G51 4EA

General Enquiries: 0141 309 3733
Sales: 0345 307 3276
Please find all our contact details here